Integrating Video Content into Your Social Media Strategy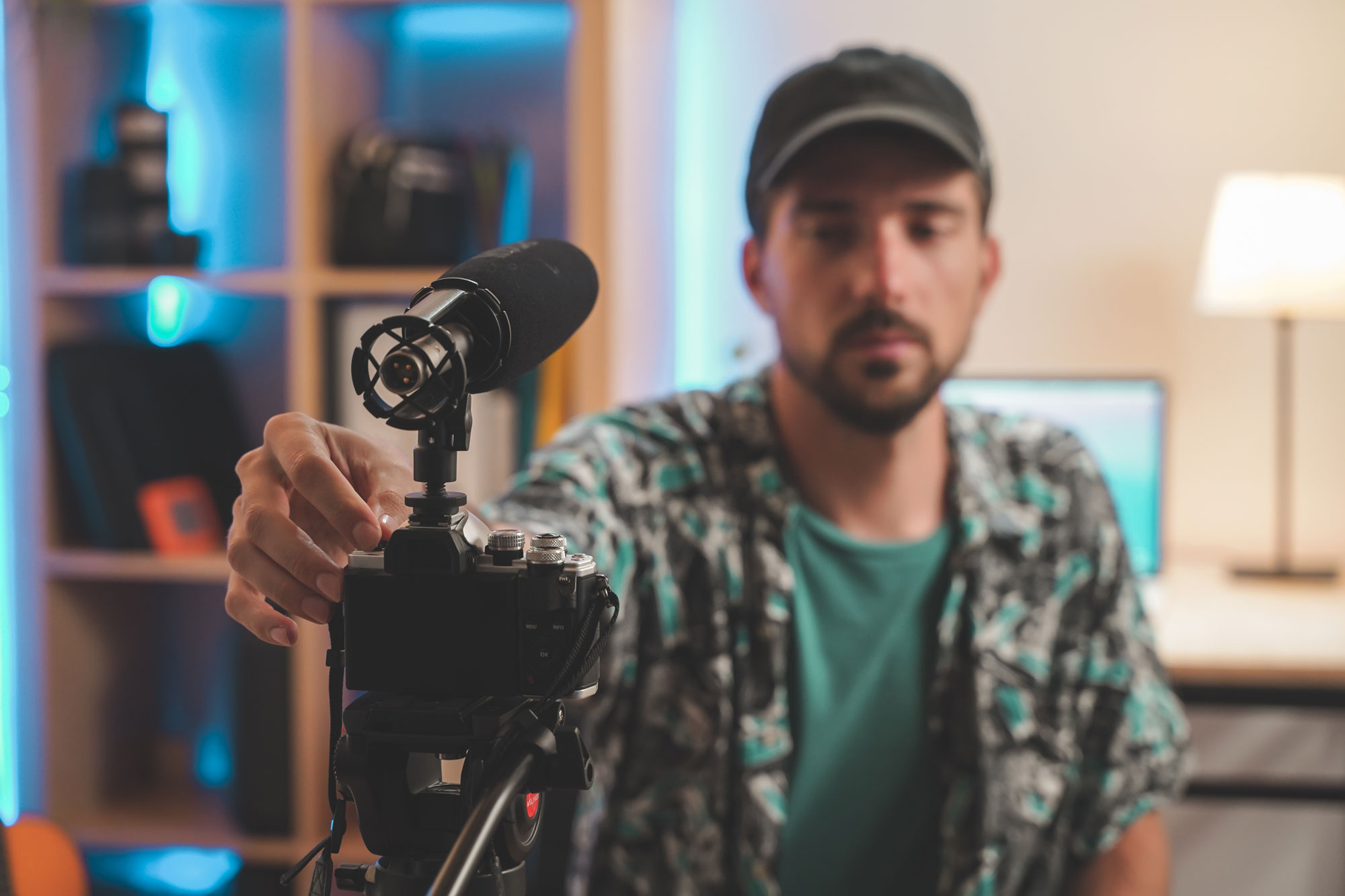 Video continues to be the most engaging type of content on social media. However, successfully sharing videos across different platforms requires strategic repurposing and optimization. Follow these tips to maximize the impact of your social video content.
Why Social Media Video Matters
Before diving into tactics, let's look at the major benefits of integrating video content into your social media marketing:
Increased Engagement
Video consistently drives higher engagement across all the major social platforms. Viewers like Facebook and Instagram videos at higher rates, retweet video tweets more often, and comment on LinkedIn videos more frequently.
Higher Conversion Rates
Videos lead to more conversions and sales than other content formats. Viewers are more likely to click through, make a purchase, fill out a form, or take a desired action after watching a video.
Brand Storytelling
Video allows brands to tell stories in emotionally compelling ways that resonate. Videos that highlight your mission, values, culture, employees, and customers can uniquely express your brand personality.
Thought Leadership
Platforms like LinkedIn and Twitter provide great avenues for sharing video content that establishes thought leadership. Interviews, presentations, conferences talks, and more have further reach through video.
Expanded Audience Targeting
Paid video ads through platforms like Facebook, YouTube, and TikTok allow advanced audience targeting by demographics, interests, behaviors, and more to reach your ideal buyers.
Clearly, social video marketing offers tremendous value. Now let's look at tactics for repurposing and optimizing your video assets.
Repurpose Video Content Across Platforms
The first step is to think "cross-platform" when creating social media video content.
Rather than tailoring videos to just one network, design versatile videos that work across different sites with minor editing tweaks. Elements to optimize for multi-channel use include:
Square and Vertical Formats
Consider shooting landscape, square, and vertical formats to suit platforms like Instagram and TikTok centered on mobile consumption.
Modular Content
Structure videos with distinct sections that can be repurposed. An intro can become a trailer on YouTube. An interview can become exclusive material for LinkedIn.
Universal Branding
Avoid platform-specific branding. Create content and visuals flexible enough to share across sites without re-editing.
Consumable Chapters
Divide long-form videos into chapters or installments that stand alone. Share full videos on YouTube and excerpt key moments on Instagram Reels.
Interactive Content
Design videos that lend themselves to social engagement. Polls, quotes, calls to action, and cliffhangers prompt responses.
Cross-platform video content takes more planning but maximizes reuse. Tailor with editable brand assets, editable text, and adaptable graphics.
Optimize Video for Each Stage
When publishing videos on social platforms, optimize content at each stage:
Thumbnail
Catch viewers' attention with compelling custom thumbnails highlighting faces, color, and contrast. Include branded elements.
Title
Use keywords relevant to the video content but also emotional hooks in the title to drive clicks.
Description
Expand on titles with a longer description providing context, keywords, calls-to-action, and conversation starters.
Tags/Categories
Add tags and put videos in relevant browser categories so they surface more often in searches and suggestions.
Post Interactions
Respond to any comments and prompt viewers to take desired actions like visiting your site or making a purchase.
Take advantage of customization options on each platform to increase video views.
Best Practices by Social Platform
While cross-platform principles apply, each social site also has unique best practices for video content.
Facebook
Shorter videos (30-90 seconds ideal) perform best on Facebook. Longer for ads.
Use captions and keep the sound on by default. Most view without audio initially.
Funny, informative, and inspirational videos see high engagement.
Live videos and Facebook Premieres keep people tuning in longer.
Instagram
Creators see the best results with Reels under 60 seconds long.
Show don't tell. Videos focused on showing action, locations, and emotion are most immersive.
Utilize simple on-screen text to communicate or amplify key messages.
Post consistently using optimal hashtags and tagging influencers for discovery.
YouTube
The optimal length is 2-3 minutes or 8-12 minutes for more in-depth content.
Use FREE licensed music from YouTube's audio library to avoid copyright issues.
Include a strong call to action for viewers to subscribe to your channel.
Respond to any comments and engage with your community.
LinkedIn
Thought leadership videos see high engagement: interviews, presentations, and testimonials.
Add a title frame with key messaging at the start. Close with contact info and your logo.
Post natively rather than link to increase content shelf life.
Promote videos proactively through posts, email, and ads. Don't just rely on algorithms.
Twitter (or...X? 👀)
Videos under 30 seconds get the best engagement. Consider multiple tweets to share longer videos.
News, entertainment, sports, and politics content resonates strongly.
Use hashtags strategically to tap into larger conversations and increase discoverability.
Leverage Twitter Ads to target followers of competitors or related accounts.
This snapshot illustrates how tactics can vary. Study each platform's trends and leverage their built-in analytics to optimize your video strategy.
Creative Video Content Ideas
Beyond one-off posts, consider these ideas for social video content that drives continuous engagement:
Launch a Video Series
Share regular installments on topics like company culture, business tips, leadership lessons, or industry trends.
Share Event Footage
Give virtual access to live events through videos, recaps, highlights, and attendee interviews. Create FOMO.
User-Generated Content
Compile and repost customer testimonials, reviews, unboxings, and videos showcasing the use of your product.
Behind-the-Scenes
Provide a "making of" look at product development, company retreats, photoshoots, and other insider events.
Spotlight Employees
Let team members share their personal stories, accomplishments, and passions. Show the human side.
Influencer Partnerships
Collaborate with relevant influencers to co-create content amplified across both your networks.
Promotional Videos
Produce fun, engaging video ads to promote sales, product launches, contests, and other initiatives.
Experiment with different social video formats and initiatives to determine what resonates most with your audience.
Video allows you to connect with social media users in memorable and impactful ways. Follow these best practices for repurposing video assets across platforms, optimizing based on the unique algorithm of each network, and developing creative ideas that spark ongoing engagement.
With the right strategy tailored to each site, video content will become a powerful part of your integrated social media marketing.
If you're looking to elevate your video presence on social media, the award-winning video production professionals at Visual Angle Media can help. Their end-to-end capabilities include creative strategy, expert production services, and multi-channel distribution support. Reach out for a consultation on amplifying your brand through social video.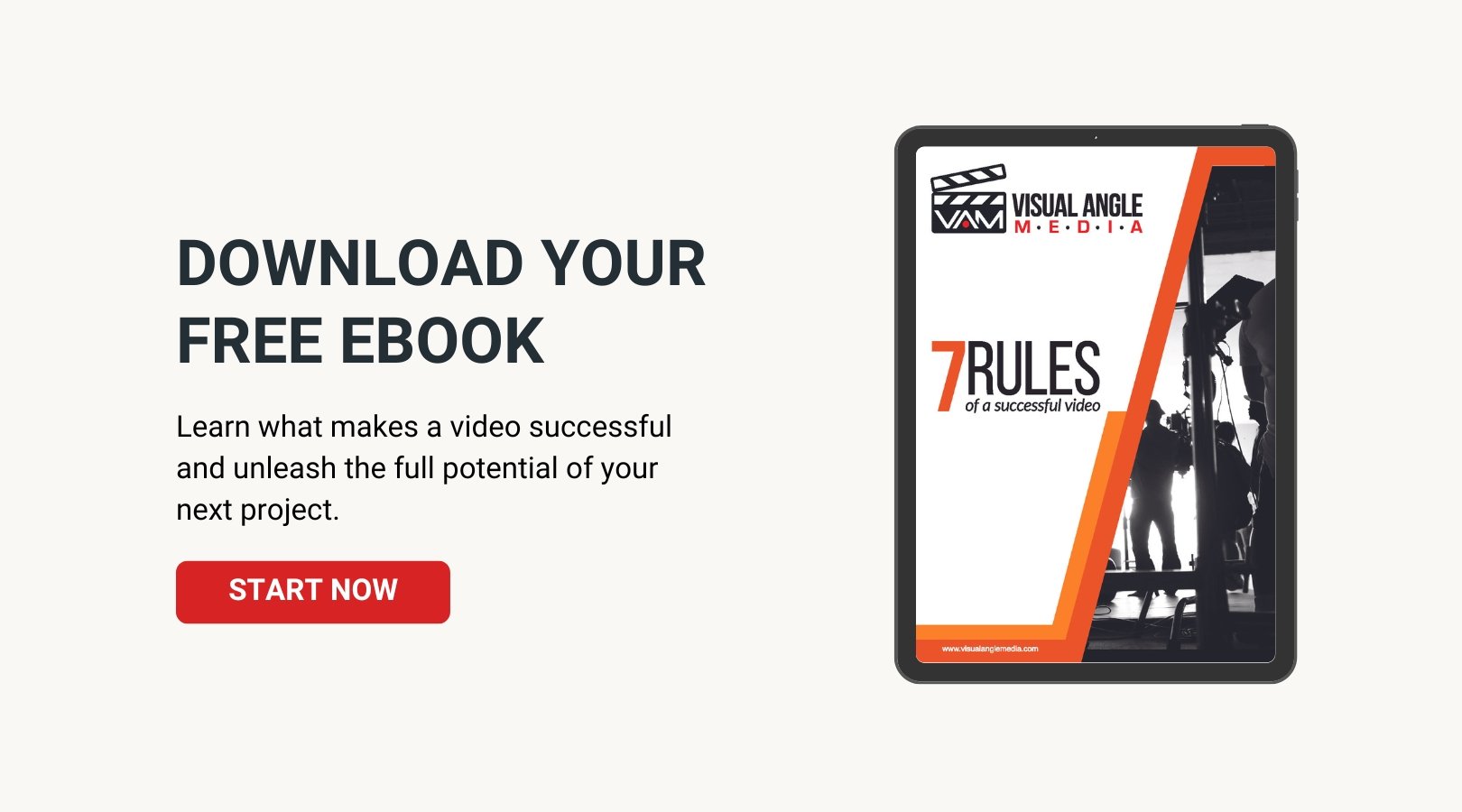 ---

With a lifelong passion for video that ignited at the young age of 10, Fabrizio has honed his skills in production and direction to mastery. His focus and love for visual storytelling now translate into empowering businesses with engaging videos. By creatively developing videos that resonate with audiences, Fabrizio facilitates growth and innovation for companies, turning his childhood fascination into a professional mission. His dedication to crafting compelling visuals is not merely a career; it's an extension of who he is.