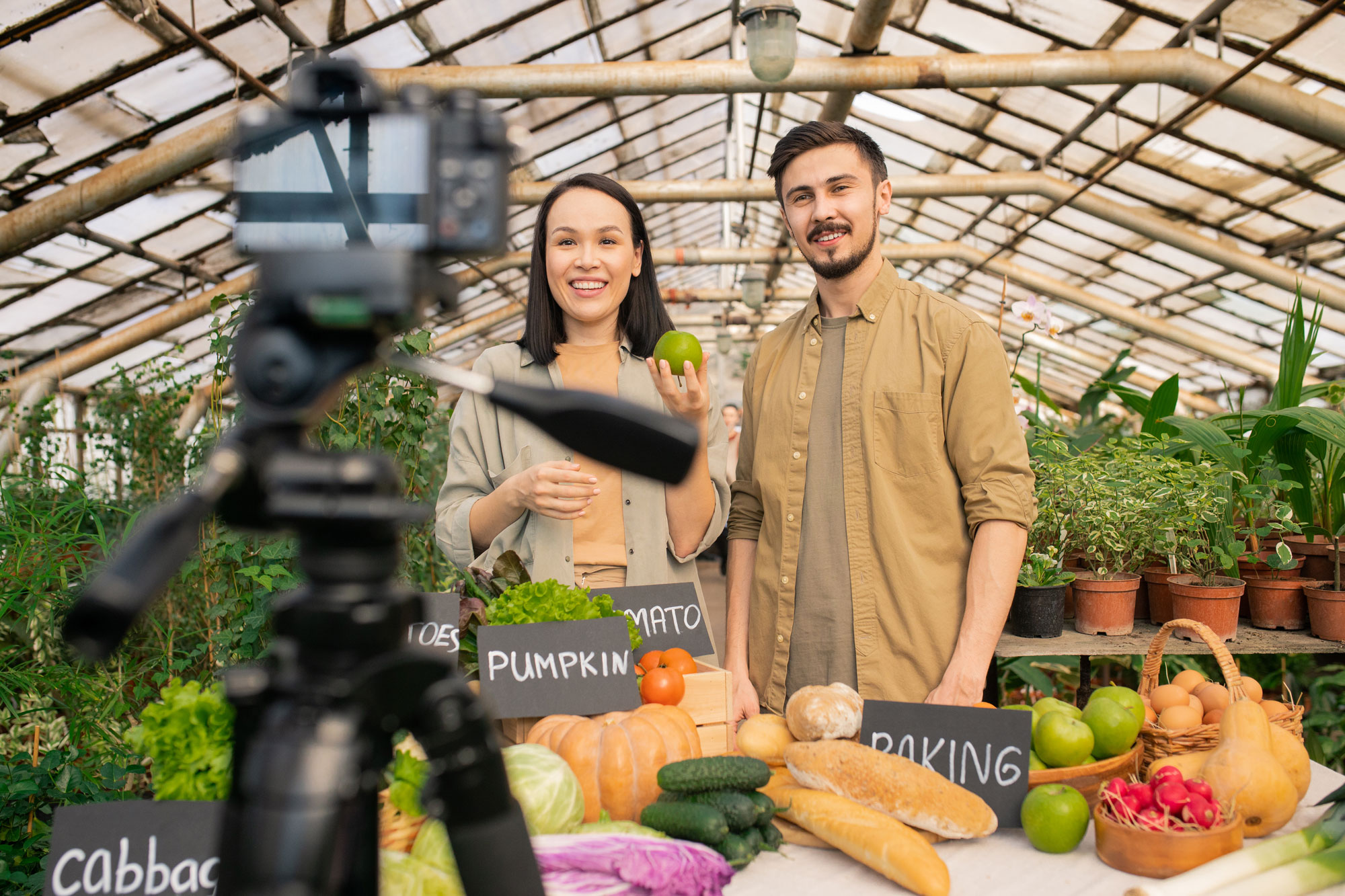 Video content has become an essential part of marketing for businesses and organizations of all sizes. From social media ads to tutorials and virtual events, video allows you to connect with your audience in a dynamic and engaging way. But should you invest in professional video production or just do it yourself? In this post, we'll compare the pros and cons of DIY video production versus hiring professionals to help you determine where the real value lies.
The Benefits of Do-It-Yourself Video
For many small businesses and non-profits, creating videos in-house seems like an obvious way to save money over hiring a production crew. With today's affordable equipment and user-friendly editing software, it's easier than ever to produce your own videos. Here are some of the benefits of DIY production:
Lower Cost
Without a doubt, the biggest advantage of producing videos yourself is the lower cost. Professional video production can range from hundreds to tens of thousands of dollars per video, depending on the length, production quality, and other factors. Investing in basic video equipment like cameras, microphones, lighting, and editing software is significantly cheaper than outsourcing production.
Creative Control
When you handle videos in-house, you have complete creative control over the style, messaging, visuals, tone, and other elements. You don't have to compromise or try to explain your vision to an outside video team. This also allows you to ensure brand consistency across videos.
Convenience and Speed
Need a quick video ad for your latest sale or product launch? With DIY production, you can film it when you want without coordinating schedules and availability with a production company. The ability to create videos on your own timeline also enables you to respond faster to trends and opportunities.
Authenticity
Videos with a homemade aesthetic can seem more authentic and relatable for some brands, especially small businesses wanting to connect with customers. Simple videos filmed on a smartphone have an approachable quality that gives viewers a peek behind the scenes.
RELATED: A Breakdown of Video Production Gear Worth Investing In
Downsides of Do-It-Yourself Videos
While DIY video production has its perks, it also comes with a number of downsides to consider:
Learning Curve
Unless you have prior experience with cameras, lighting, audio, and editing, producing polished, professional-looking videos requires a substantial learning curve. It takes time to learn how to shoot quality footage and edit it seamlessly. This learning curve equals an additional investment of your scarce time.
Equipment Limitations
Even with an investment in prosumer or professional equipment, most DIY producers won't have access to the full range of cameras, microphones, stabilizers, drones, lighting, and other gear that a video production company owns. Limitations in equipment can constrain the quality and style of videos you create.
Time-Consuming
Quality video production takes significant time, even if you know what you're doing. From planning and storyboarding to shooting footage, editing, graphics, music, and finalizing, doing it all yourself means countless hours spent on production. This takes you away from other priorities.
Lack of Experience
No matter how much you prepare, if you don't regularly work on video sets and have years of experience under your belt, it's challenging to produce a video that meets professional standards. There are nuances to lighting, camera work, audio, and editing that come with practice.
Stress and Frustration
For the solopreneur or small team handling their own video production on top of other tasks, it can quickly become a stressful and frustrating obligation. Juggling pre-production, shooting, and post on tight deadlines often leads to burnout.
When Does it Pay to Hire Professionals?
If you can relate to some of these DIY challenges, you might be wondering when it makes sense to hire a professional video production company instead. Here are some good indicators:
Brand Perception is Critical
If you're launching a new brand or hoping to elevate your brand image through video, working with professionals is the best option. Experienced videographers know how to capture and portray your brand in the best possible light. Quality branding videos convey polish and authority.
High-Stakes Projects
For important video projects like a brand manifesto, thought leadership speaker series, product launch promotion, or virtual events, it's worth investing in professionals. They have the technical expertise and artistic talent to handle the pressure of high-visibility videos viewed by multitudes of people.
Ongoing Video Needs
Do you find yourself needing a steady stream of videos for your website, YouTube channel, advertising, and more? The constant demands of video production might make it more affordable to outsource than having in-house staff spend all their time on it.
Limited in-house skills
While it's possible to acquire videography skills yourself, if no one on your team has an eye for cinematography or aptitude for video editing, hiring professionals prevents frustration and ensures quality output. Not everyone can learn these specialized skills.
Targeting External Audiences
Videos meant to appeal to prospects, customers, investors or external stakeholders require production value that instills confidence and trust. DIY videos you'd share internally with your team may seem unpolished and amateurish to external audiences.
Tips for Improving DIY Video Quality
If you've weighed the pros and cons and decided to continue producing videos in-house, here are some tips for maximizing quality without breaking the bank:
Take the time to storyboard videos and develop scripts before filming. Carefully planning content will make shoots more efficient and give finished videos more structure.
Invest in a camera and microphone. Use a smartphone or DSLR camera with an external mic for substantially better video and audio than a basic camcorder or built-in camera mic.
Leverage natural lighting whenever possible. If filming outdoors or near windows, you can often avoid artificial lighting. For internal spaces, use affordable LED or fluorescent lights.
Prioritize shots. Focus your effort on capturing quality b-roll, interesting angles, and other key visuals you know you'll want to use rather than randomly shooting.
Use dollar store items as props and backdrops to make your visuals more engaging. Spray paint them to match your brand colors.
Edit mercilessly. Videos should be fast-paced and succinct. Eliminate any content that doesn't contribute to engaging viewers.
Add graphics, text, and simple animations in editing to spice up videos shot with limited equipment.
Invest in some workshops or online training to develop your skills over time. Learning from experts will shortcut your abilities.
Avoid Attempting Overly Complex DIY Videos
While you can maximize production value in your homemade videos, there are certain types of projects that will almost certainly require bringing in professionals if you want quality:
Videos requiring extensive use of drone footage, sliders, gimbals, or other specialty gear
Highly produced videos like television commercials or trailers requiring Hollywood style editing and effects
Filming at multiple or remote locations, especially if significant crew and equipment are needed at each site
Videos needing extremely high-end sound like musical performances, sound stages, or broadcast studios
Anything requiring experienced camera operators to carry out complex shots
Multi-day shoots spread over various times and locations
In general, if a video project feels like too much of a stretch given your current expertise, it's wise to consider partnering with experienced professionals or production companies. We offer video production services in Miami and in any other location in the United States.
The Best of Both Worlds
The DIY versus professional video production decision doesn't necessarily have to be black and white. Many organizations find the optimal path is a hybrid approach: handling more straightforward videos in-house and bringing in pros when high production values matter most. High-priority videos get the talent and resources required to polish them, while other content stays cost-effective.
Determining the right balance comes down to an honest analysis of where your skills max out and when investing more to level up quality makes sense. With a combination of DIY videos and professional help on must-have content, you can build an engaging video marketing strategy that optimizes value.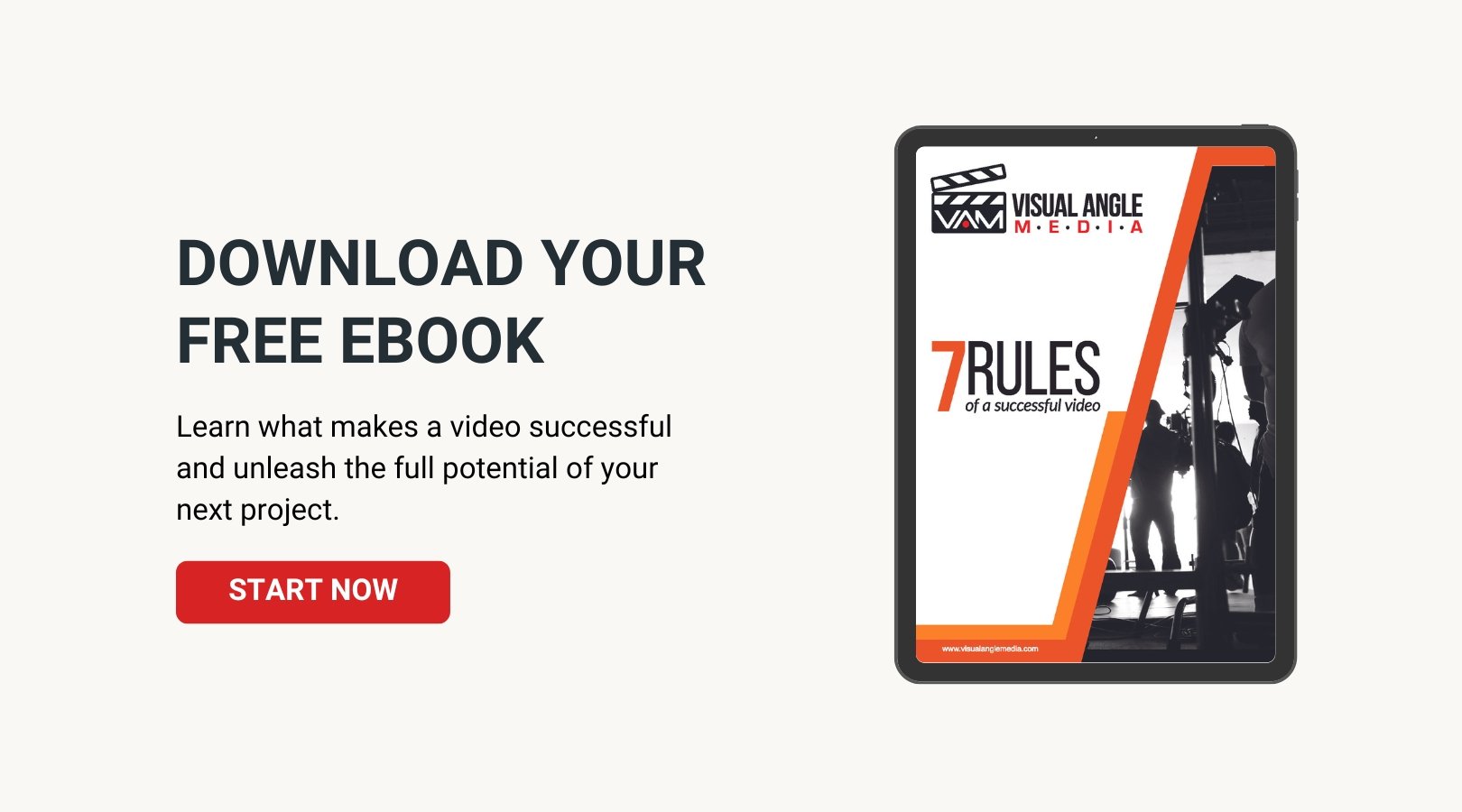 ---

With a lifelong passion for video that ignited at the young age of 10, Fabrizio has honed his skills in production and direction to mastery. His focus and love for visual storytelling now translate into empowering businesses with engaging videos. By creatively developing videos that resonate with audiences, Fabrizio facilitates growth and innovation for companies, turning his childhood fascination into a professional mission. His dedication to crafting compelling visuals is not merely a career; it's an extension of who he is.